The National Herb Centre
---
We are more than just a garden centre as we provide something for everyone for a great day out. You will find an extensive range of herb plants to delight the chef, intrigue the gardener and fascinate anyone with an interest in herbal remedies or alternative medicine. Surrounded by more than 125 acres of farmland and woods, visitors can enjoy a walk along one of the trails, browse the shop with its eclectic mix of gifts, garden ornaments, summer and autumn grown seasonal produce, pet toys and treats, bird seed and much, much more.
And after browsing the many herbaceous plants and shrubs, follow the path with the children through the overhanging wisteria, clematis and honeysuckle to the play area at the far end, or take a seat outside the popular Café Bistro for a drink and a bite to eat whilst taking in the mesmerising, far-reaching views across the countryside.
The National Herb Centre was established in 1997 by Peter Turner (a former Chairman of the British Herb Trade Association), with the aim of providing everyone with an opportunity to see, enjoy and learn about herbs.
At the time, nobody was carrying out any research to develop the industry and he took it upon himself to build the centre to undertake projects required by the industry. The name was chosen with the full support of the British Herb Trade Association.
He employed a doctor of science with long experience in horticulture and an agronomist. A wide range of projects were undertaken including selecting and examining herbs which it was felt had potential for UK production, and could compete or improve on the quality of imported produces. Growing requirements to provide consistency results were established, and while working with the engineering industry, harvesting and processing equipment was developed. Various institutes were approached to obtain funding for the work.
In recent years projects have been undertaken by universities and government bodies and funding has been drastically cut back, and as a result this research work is no longer carried out here at the centre. The Garden Centre and Café Bistro were built to add additional income to keep the business viable and is now run by his two sons.
One of the major research projects involved investigations into the properties of Rosemary and trials were carried out using a huge variety of different species of this herb, many of which can be found around the centre today.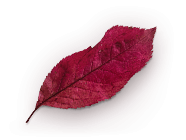 Hidden Treasure! I've been here a few times in the last 12mths, in differing weather and mood. Every time I've come away relaxed and content - it has a wonderful location with spectacular views from both the Cafe garden and the walks through the terraces of herbs (you can venture out into the field walks if you want a longer stretch). The Cafe serves excellent food, from Full English to gorgeous home made cakes. It can get busy, but it's a great sanctuary to get some value for money treats for the garden (and soul!)

A truly lovely garden centre - An excellent place to wile away a few hours, among a vast array of herbs and plants, beautifully laid out. A spectacular collection of unusual garden ornaments and pots. The shop is an aladins cave of unusual and original gifts. The restaurant now has a new excellent chef. The staff were extremely friendly and helpful , the whole atmosphere was of peace and tranquility. There is also a fabulous area for children with climbing frame and a maze. The views stretch out almost as far as Banbury, simply amazing!!!

Whilst in essence this is a 'Garden Centre' the atmosphere and layout is very user friendly to the non expert. The plant choice is also unusual. One of the major attractions are the variety of walks available all for free. The Restaurant offers a wide variety of good quality food but service is a little slow. This venue is well worth a visit with numerous 'example' gardens available to look at for inspiration. Allow a morning or afternoon to fully enjoy.